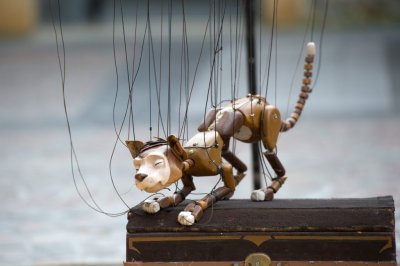 Puppets
Long considered a minor art, intended for children only, the art of puppetry has grown and developed in the town of Rimbaud, revealing the multiple facets of a universal art.
World capital of puppetry arts, Charleville-Mézières turns at the end of summer into a gigantic castelet. Having become the unmissable event of the new school year, the World Festival of Puppet Theaters brings together more than 150,000 spectators indoors and outdoors and brings together nearly 250 troupes from five continents.
In addition to this biennial event, throughout the year, the National School of Puppetry Arts trains students from all over the world in the art of puppetry.
The city is also the seat of the International Puppeteer Union, a resource center for international puppeteers.
The great Puppeteer appears as a permanent attraction of the city. This 10-meter-high automaton presents the legend of the four Aymon sons every day from 10 a.m. to 9 p.m. in twelve tables. (Retrospective of all the paintings on Saturday at 9.15 p.m.).