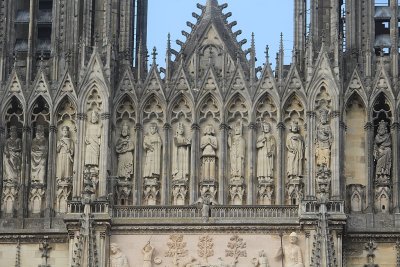 Reims
The beautiful city of Reims is only 1 hour by car or train from your hotel Le Dormeur du Val de Charleville Mézières. So take advantage of your stay in our hotel in the French Ardennes to spend a day in the unofficial capital of the champagne-producing region. The city of Coronations opens the doors to more than 2,000 years of history. A city listed as a UNESCO World Heritage Site, for its cathedral, its Tau Palace, its former Saint-Remi abbey, and quite recently, in 2015, with the inscription of the Coteaux, Houses and Caves of Champagne.
Take advantage of your hotel near Reims to discover the City of Coronations
Also a city of the best champagnes and gastronomy (don't miss the famous pink biscuit), Reims offers you many sparkling experiences. Treat yourself to guided tours (by bike, for example), to the great Champagne houses and explore their spectacular cellars, called chalk quarries, in which millions of bottles are kept.
Stroll through the city center to discover the many Art Deco buildings that give it such a special charm. You can also enjoy the charm and calm of the Pierre Schneiter Park, a real horticultural garden or the Champagne Park, a green setting of more than twenty hectares. For family stays, explore the solar system and unravel the mysteries of the Milky Way at the Planetarium.